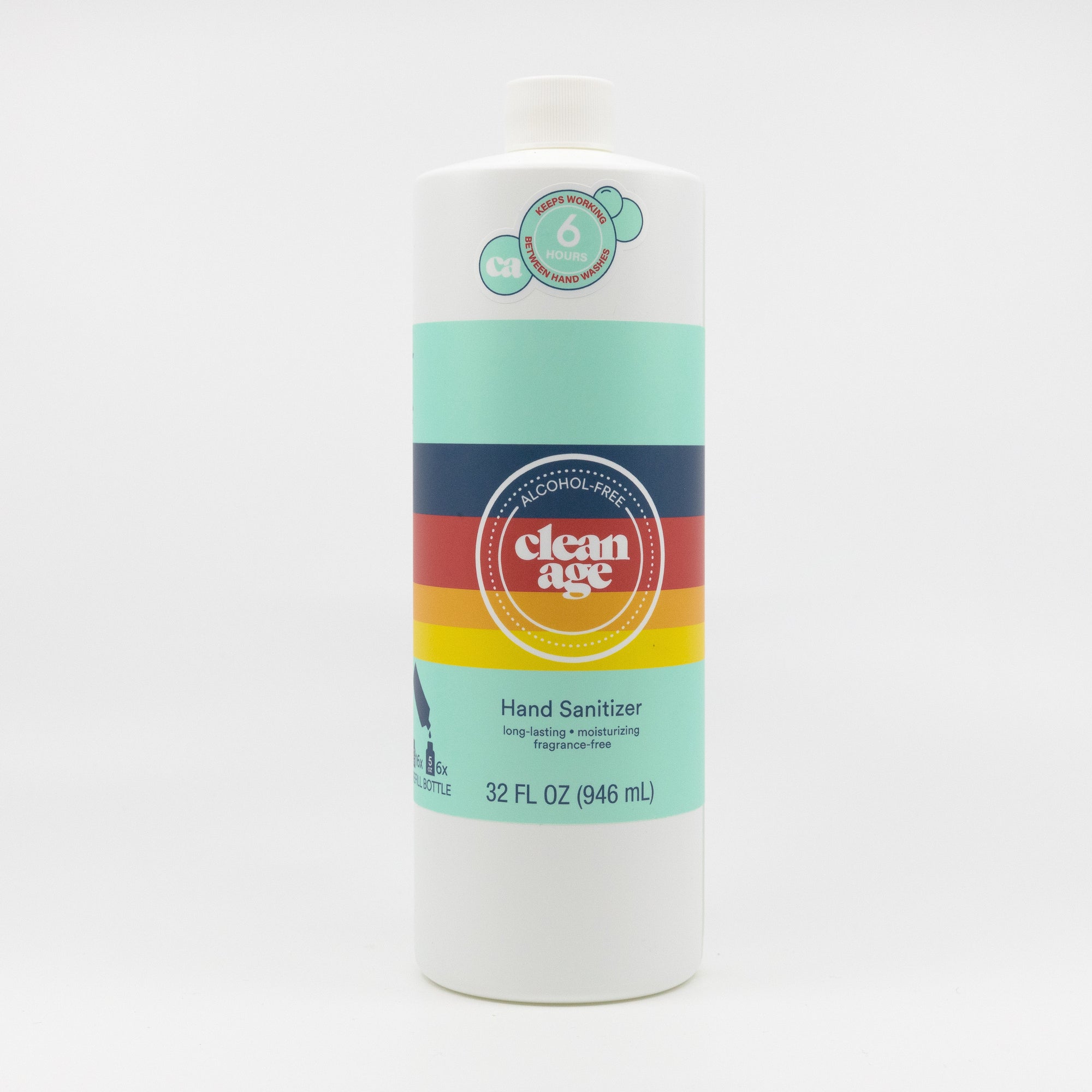 Hand Sanitizer Refill
Hand sanitizer that is proven to be effective for six hours between handwashings. This hand sanitizer has everything you're looking for in a daily go-to: an alcohol-free foaming formula that is odorless and moisturizing. No more smelly, dry hands and no more germs and bacteria.  
One 32 oz. bottle refills individual foamers about 16X. 
Kills 99.9% of bacteria on contact.